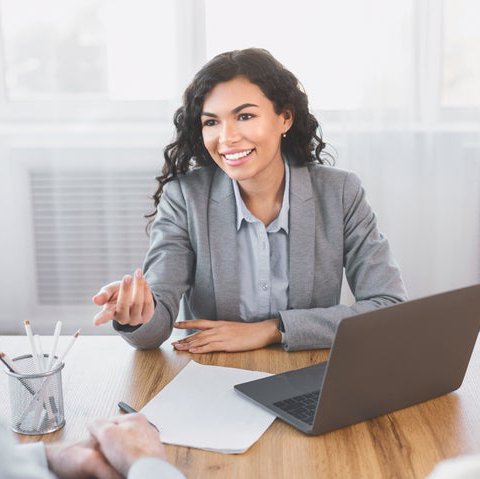 5 tips to optimize your Google My Business listing
Google My Business is similar to business pages on social media, except it gives your business visibility in search results and in Google Maps, providing more visibility for your physical location.
Is it a social network? Is it a business directory? No, it's Google My Business (GMB). Where Google Plus failed as a social network, Google My Business is booming. Just like Facebook and LinkedIn allow businesses to create business pages, there is now a Google page for businesses.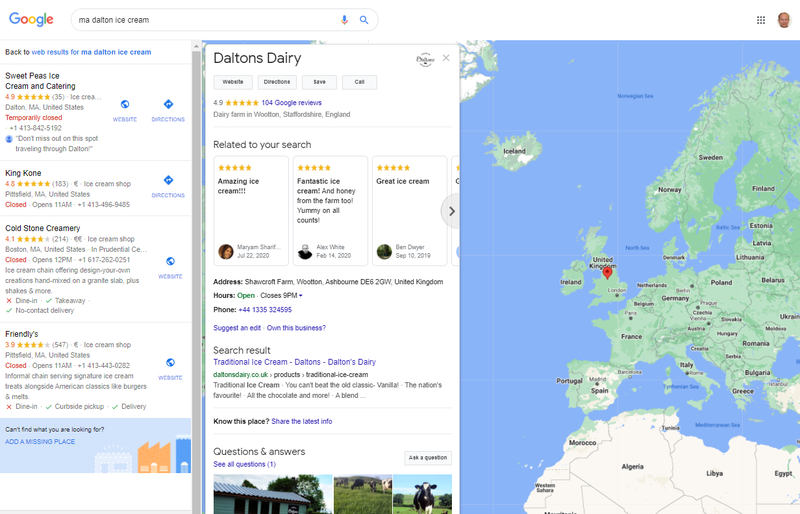 Overview: What is Google My Business?
How does Google My Business work? GMB is Google's local business listing management console, but it's not organized like a directory. It plays the role of yellow pages for your website. You can also think of it as your website replacement, because you no longer need a website to be visible in search engines.
On Google My Business, you'll find rich business listings with not only name, address, and phone number, but also photos of your business interiors, product and service categorization, business hours, and more. opening, user reviews and ratings. You can even post updates for your audience.
4 reasons to list your business on Google My Business
It's free, it gives your business exposure, and it's essential for anyone doing local SEO. And if that's not enough, consider these four more reasons to get listed in Google's business directory.
1. Appear in Google Maps
Make sure you appear in Google Maps when users zoom in on your location. Google may know the address of your business without any action on your part, but if not, you can take control of your listing through Google My Business.
2. Appear in Local Packs
When users search on Google, they will see "local packs" for certain queries. These are among the rich features that Google search results can include. If you want to dig deeper into the keywords that produce them, most SEO tools will show you those keywords.
When people search for your type of product or service near you, wouldn't it be nice if your business name and number appeared with a pin on a map relating to the user's location?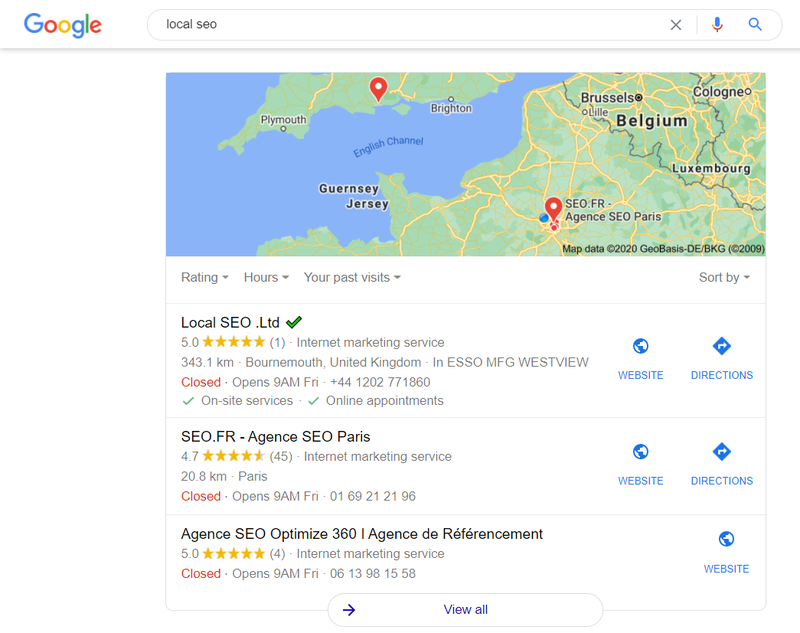 3. Control the appearance of your business listing
If your business has been around for a while, chances are it has already been registered as a location. If you want to control how your business looks, you need to claim it. You can then customize and enrich its look and feel through Google My Business.
4. Advertise on Google Maps
You can advertise on Google Maps through your GMB account. By performing keyword research, you can identify the keywords you want to appear for and use them in advertising. When users search for them, your business listing appears at the top of the list of businesses in the location you've targeted.
What appears doesn't look like an ad, it's your Google Business Profile. It is worth giving it special attention before running ads.
How to set up your Google My Business listing
In order to manage Google Business listings, you must use the GMB management console to create or claim locations.
1. Go to Google My Business
You can read more about what it contains before signing up at Google My Business. Click Manage Now in the upper right corner of the screen.
2. Create or claim a location
A Google location may already have been created for your business. This is your chance to claim it. If it doesn't already exist, you can create a location. Or if you have multiple locations, create them all.
3. Enter your business information
For each business location, enter your business information. The most important information is your logo, business name, address, phone number, and website, but you should definitely enter your hours of operation and make sure you choose the correct business category as well.
4. Verify your business with a postcard
For each location, you must confirm your ownership with a postcard. Google sends it within five business days along with a verification code that you must enter into your Google My Business account to complete your registration.
5 best practices to optimize your Google My Business listing for SEO
You should care for your GMB listing as much as you care for your website. Make sure its information is clear, consistent, up-to-date and engaging. Follow these best practices.
1. Enter precise coordinates
The more accurately and consistently you enter your business information, the better. An address can help identify your business location, but if multiple businesses are in your location, the PIN may not be in your exact location. You can move it slightly in Google My Business, either manually on the map or by entering your precise location coordinates.
2. Consistent Use of Company Name and Address
Help the machines so they can help you. Make sure your business name and address are written the same way every time your business is mentioned: on your website, in business directories, in local listings. Citations provide proof that your business is where you say it is, especially those in major business directories. So be sure to submit your site and business information to these directories.
3. Use great photos
Once users land on your business profile, you've only done half the job. You still have to drive them further: to your website, to pick up the phone and call you, or to actually get to your physical location. Your Business Profile is a landing page that you need to make as engaging as possible. Photos are essential.
Many companies will hire a professional photographer, but doing a serious photo shoot on a sunny day can also work. You need good light, interesting angles, smiling faces and a decent camera.
4. Post updates
Google My Business is like a company page on LinkedIn or Facebook. You can post updates there as often as you like. They will be displayed on your business page. And your GMB page also benefits from social media. Some of the major social media management tools have started including Google My Business in the networks where they can schedule posts and publish.
5. Build social proof
Your final mission: to delight your customers. When they leave your business location, they should want to leave great reviews and top ratings for your location. In many cases, Google will even ask for them.
Good ratings help you rank in search results on both Google Search and Google Maps. Users can also leave questions on your GMB page. Be sure to answer each of them, completely and promptly, as this is taken into consideration as well.
Your business must be on Google's social network
Visibility on Google Maps is important for any business with a physical location, and you get it through a free Google My Business account. With GMB, Google has created a direct competitor to Facebook and LinkedIn professional profiles, which places it halfway between a social network and a search engine page. The fruits within reach don't dangle much lower for local businesses.