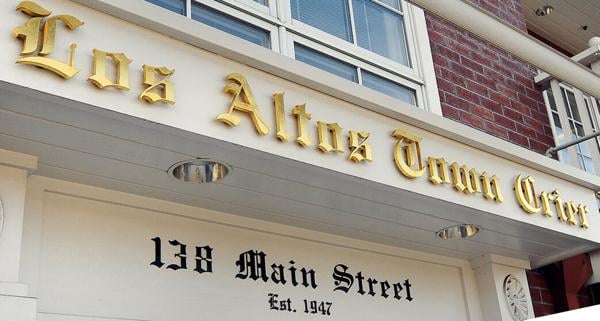 Community Memories: AAUW Recognition, Friends Book Sale | Community
The AAUW program is recognized
The Los Altos/Mountain View Branch of the American Association of University Women received the award for Branch Activity of the Year for 2022 at the AAUW Annual Convention, held online this year April 30.
The award honored the affiliate's Jan. 22 program, "Step Up for Pro-Choice," which marked the 49th anniversary of the Roe v. Wade with a panel of speakers, audience participation and follow-up activities.
Claire Noonan, Local Co-President, presented a summary of the program and received the award certificate on behalf of the Chapter.
Books4Schools opens its doors to second-hand book sales
Friends of the Los Altos Library is offering their Books4-Schools program during their May 20-22 Used Book Sale.
Books4Schools allows teachers of all school audiences from K-12 to select free books for their classrooms. Teachers buy books like other customers, but when paying they give their registration number instead of cash. Payment for the books is then taken from the donor-funded B4S fund.
The sale is scheduled at the Los Altos Youth Center, 1 N. San Antonio Road, and the Orchard Room of the Main Library, 13 S. San Antonio Road. Hours of operation are 6:30-9 p.m. on May 20 (members-only night), 10 a.m.-4 p.m. on May 21 (open to all) and noon-3 p.m. on May 22 (bag day). – fill a book bag for $5).
Teachers can sign up for Books4Schools through May 18 by emailing [email protected] with their name, year, school, and principal.
Teachers who have registered for previous sales will receive notice of the May sale, but must re-register for each sale they wish to attend. Teachers wishing to shop on May 20, a members-only night, must be a member of the Friends of the Los Altos Library.
Bike Rodeo scheduled for May 22
The Los Altos Police Department is to co-host a bike rodeo for children from 10 a.m. to 2 p.m. May 22 at Loyola School, 770 Berry Ave.
Participants can practice cycling safely by learning road signs, signals, etc. The event will also include bike inspections and helmet adjustments. Loaner bikes are available for children 10 and older, but everyone is encouraged to bring their own bikes and helmets. Parents must be present with their children at the rodeo.
Co-hosts for the event include the City of Los Altos, the Rotary Club of Los Altos, and bike safety organization Safe Moves. The event is organized by Safe Moves in association with the police department.
Artists are holding open houses this weekend
Artists from Los Altos, Los Altos Hills and Mountain View are due to showcase their work this weekend as part of Silicon Valley's annual Open Studios.
One of the Bay Area's largest art events, SVOS allows art lovers to meet local artists and view and buy their art.
Artists must exhibit their work from 11 a.m. to 5 p.m. Saturday and Sunday, as part of the "north zone," which also includes Menlo Park, Palo Alto, Redwood City, Burlingame, Foster City, San Bruno, San Carlos, San Mateo and Woodside.
Artists will present a variety of work, including painting, photography, textile arts, mixed media, jewelry, sculpture and ceramics. Except for the photographs and engravings, the art is one of a kind.
For a full list of venues, artists and contact information, as well as a downloadable directory, visit svos.org.
To view the work online, click on "Artists' Gallery" and search by all artists, by artist's name or by medium.
To find artists in a particular city and to get your bearings, click on the interactive map.