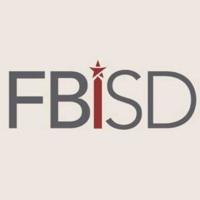 FBISD sparks controversy among some book reviewers | School News
Fort Bend ISD has removed a book from its library shelves and several others have come under scrutiny due to complaints about them in individual classrooms – moves some parents are criticizing as censorship.
The news that the district has pulled a title from its shelves comes amid growing national debate over the contents of certain books in school libraries.
"I don't believe in banning books," said Sumita Chowdhury Gosh, a parent of two at Fort Bend ISD Schools. "Especially when we have the internet freely available, which has a lot more toxic content."
District administrators, in a conversation last week with the Fort Bend Star, explained that only one book had been taken down entirely and that the district's complaints hearing process had been in place for years.
A Houston Chronicle investigation was the first to uncover a list of books being reviewed or removed at Fort Bend ISD. As part of the investigation, the newspaper searched for records in districts across Texas, determining through public information requests sent to nearly 600 school districts that they had conducted more than 2,000 book reviews out of 880 titles, 1,740 of which were from the 2021-2022 school year, according to the article.
"The books referenced in the Houston Chronicle article primarily represent texts that were read in individual classrooms across the district," said district spokesperson Sherry Williams. "These books have gone through informal processes and may have been removed from use in individual classrooms, or another reading opportunity has been provided to students."
Melissa Hubbard, the district's executive director of teaching and learning, in a follow-up conversation with the Star, provided more details about the books that were reviewed.
Essentially, only one book, "Gender Queer: A Memoir" by Maia Kobabe, received a formal review, and at a review meeting in May, district officials decided not to keep the title in the collection, Hubbard said.
The title in question is a graphic memoir that tells readers about Kobabe's experience growing up gender nonconforming, according to a description on Publisher's Weekly.
District officials are reviewing the book after a parent files official reconsideration paperwork, Hubbard said.
"We've had this formal reconsideration process for several years," Hubbard said.
The district is working to revise its book policies based on advice from the Texas Education Agency and the Texas Association of School Boards, Hubbard said.
Several other titles have received campus-level complaints, but those haven't gone through the full process, Hubbard said.
One such book, which the Houston Chronicle article listed as "under review," is "Night," by Elie Wiesel.
In this case, a teacher was using the novel as a class novel, when a parent became concerned about certain images in the text, Hubbard said.
"In cases like this, if we know a parent is preoccupied with reading a book, we'll often give them the option of reading something else," Hubbard said. "In this case, we discovered it after the class finished the text."
As a result of that complaint, the individual campus determined that the novel would remain on a campus option list, Hubbard said. But if a classroom is using the novel as the only option, then the teacher must send a permission slip to the parents, Hubbard said.
Fort Bend ISD isn't the only school district receiving complaints about "Night" amid the latest uproar over book content. But the decision by some districts to remove the title has been controversial, as it is a memoir about the author's time in concentration camps during the Holocaust.
Despite recent cases, Hubbard said Fort Bend ISD fares better than some school districts in Texas and elsewhere when it comes to book complaints.
"We were very lucky that the district didn't have the same scrutiny and attention when it came to the books that some other districts have had," she said. "I attribute that to the diversity of the community."
Gosh, in a chat with the Star, praised a district policy that lets parents know what books their children have checked out from the library.
But Gosh criticized the decision to remove any books, citing a recent visit to a book-burning memorial in Berlin, Germany.
"Where they burn books, they will end up burning people too," she said.
Still other parents, on a social media page dedicated to discussing the neighborhood, criticized the idea of ​​banning the books.
"If you could ask them to slow down the ban, I'm running out of money to buy them," one parent wrote.