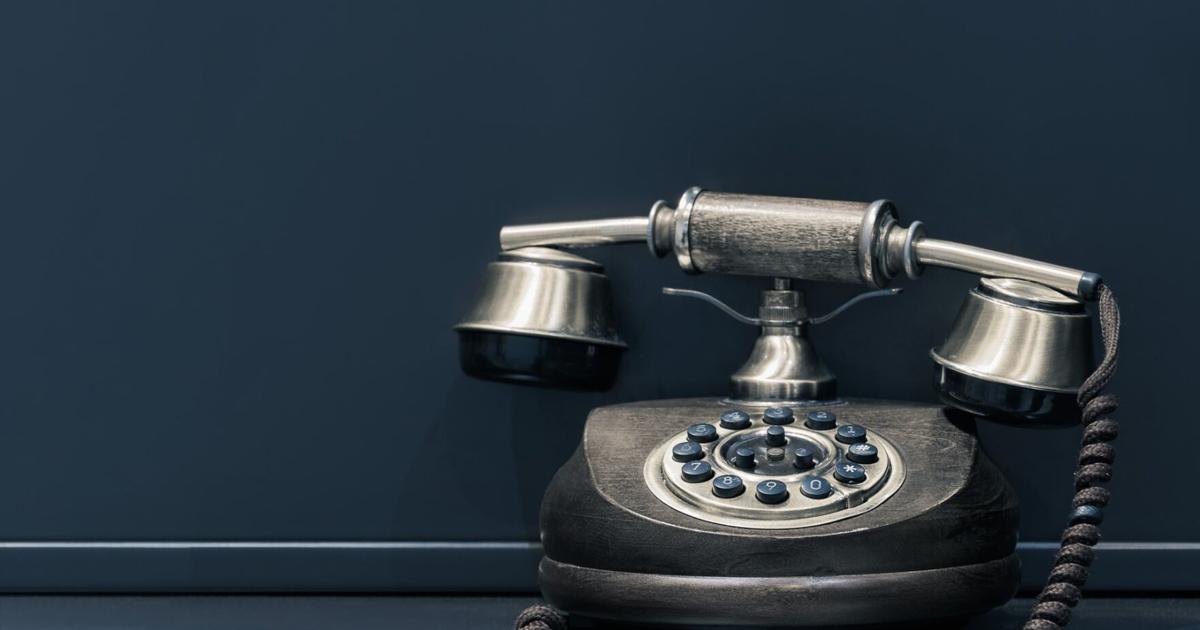 Flick: Another victim: the telephone directory | Columnists
The sad demise of an American institution…a revival 101 years later of a "famous" Bloomington woman few, until now, have heard of…and life in a busy pothole in the parking lot of the BN.
A trilogy for its Mother's Day rate:
Once a pillar of precision…
A phone book – families were waiting for it. You might be hoping for two, one for the upstairs phone too. It was easily the most used book in a household.
Another thing: his accuracy was impeccable.
Spotting a real mistake in a phone book was like finding a four-leaf clover in January.
Back when the phone book was so accurate, people like journalists used the phone book to check the spelling of a person's name or address.
Unfortunately, however, the evidence in the 2022 editions of the BN region's "The Real Yellow Pages" is not quite the same.
In this year's edition you will find lists of closed businesses (Caffe Italia, TGI Fridays, BraiZe, Swingers, a Pizza Hut on East Empire which closed in 2008).
"Millennium Pain Center" is listed under "Lawyers".
The only cinema listed in BN is the "Festival of Trees".
The only restaurant in BN offering take-out is "Ryburn Place", a rehabilitated 1950s gas station that is now a tourist center and gift shop in Normal – no food.
There is no listing for any of the Steak 'n Shakes, even though they were born here.
BN's only "specialty store" is "Star Uniforms of Illinois".
Along East Oakland in Bloomington is Ryan Pharmacy. It hasn't been open for years.
A sad demise of a former great American institution.
They are everywhere !
These Canadian geese, they haven't flown any further south, and again this spring are nesting all over BN instead – apparently near the entrance to Carle BroMenn Medical Center, atop a Country Financial building, in a parking space at Shoppes at College Hills, casually sitting on eggs in a trash can outside DeGarmo Hall at Illinois State University…
Perhaps the most unusual site/sight, captured via a phone camera by Marcelle Ploense of Bloomington: a goose nestled in a pothole as traffic buzzed all around Lakewood Plaza in Bloomington, near the always busy Hy-Vee grocery store.
Or as Marcelle puts it, "I guess potholes are good for something."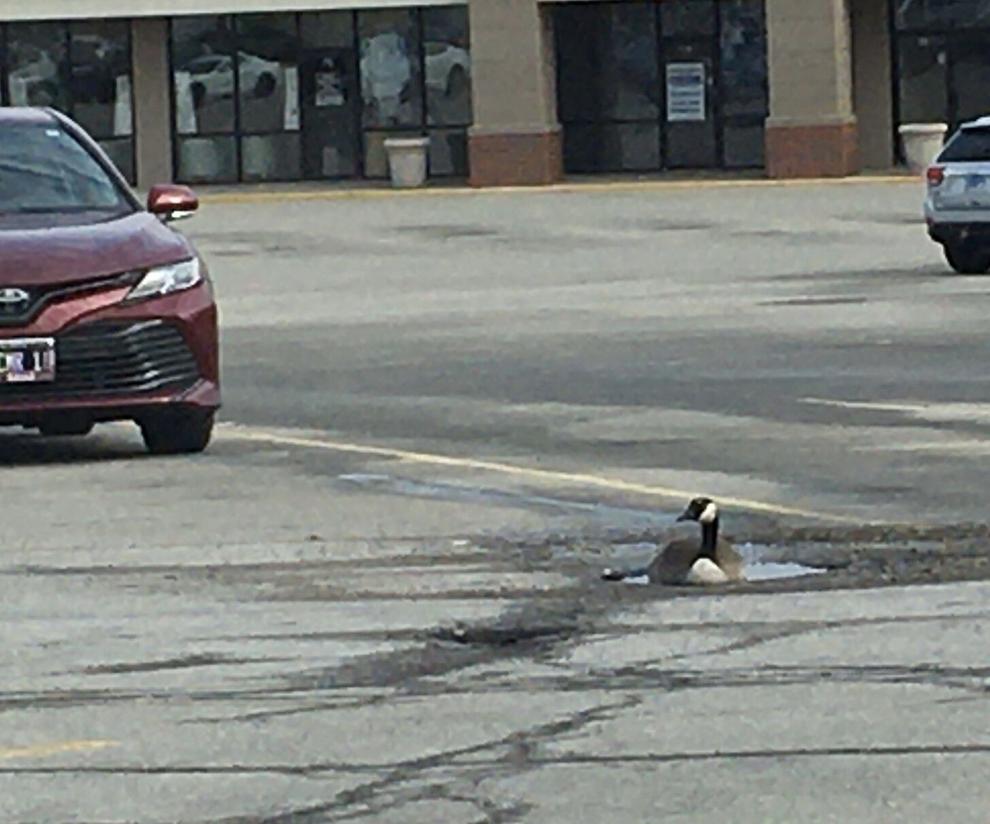 One for the history books – and current recipes
In a normal day, week, and year, a newspaper will receive tons of random calls, requests, reports, and queries.
Here's one the other day, taken by Olivia Jacobs of the Pantagraph editorial staff:
"Do you have the recipe for banana pudding with vanilla wafers published in The Pantagraph?
"Maybe. Do you know when it was printed?
A 101-year-old banana pudding recipe printed when Warren Harding was president, World War I had just ended, and bananas had barely met America, let alone the bottom of a baking dish. Pyrex topped with vanilla cookies?
Here's the weirdest part:
This is not only true, it is apparently historical.
According to Southern Living magazine (www.southernliving.com/culture/history-of-banana-pudding-south), a Bloomington woman, Mrs. Laura Kerley, created the first banana pudding recipe in 1921 that layered vanilla wafers and "sent (the recipe) to the Pantagraph in Bloomington, Illinois," where it then first appeared worldwide.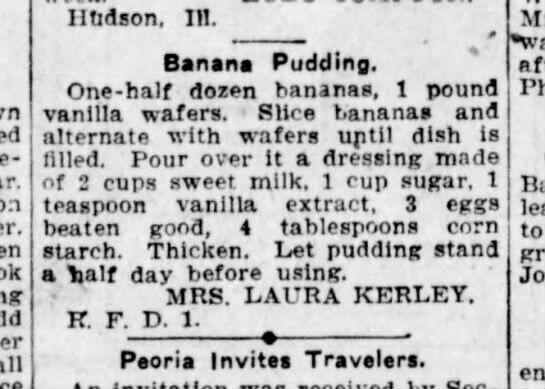 In a tiny blurb of a graphic titled "Banana pudding," buried on an inside page of an August 13, 1921 edition (Pantagraph reporter Connor Wood found the recipe via an archive website) was the Mrs. Kerley's Contribution to Banana Pudding Lovers, the World, and Our Sizes Today.
In her recipe, Mrs. Kerley – she listed her address as RFD #1, Bloomington (remember when rural areas were RFD?) – suggested letting the pudding sit for half a day before eating.
Incredibly, its recipe has been left out now for over a century.
In the 1940s, says Southern Living, Nabisco picked up Mrs. Kerley's rural Bloomington concoction and published its official recipe for "Nilla Wafer Banana Pudding" on the box. And that's where it remains to this day.
Flick Fact: Today it's all about mom…and what else?
Interestingly, Google is full of references to Mrs. Kerley and her dessert delight, but her name never appeared in that log again, according to research. It is also not known what happened to Mrs. Kerley, except that, through research by BN area genealogist Roger Hughes, she was married to John, a labourer/farmer, had children, died in 1967 at the age of 67 and rests forever in Tennessee. cemetery near Knoxville, supposedly not between two slices of Nilla.
OK sorry. We may have accidentally added that last part. In love, of course.
Photos: Vibrant Colors at the Bloomington Kiwanis Mother's Day Flower Sale
MOTHER'S DAY FLOWER SALE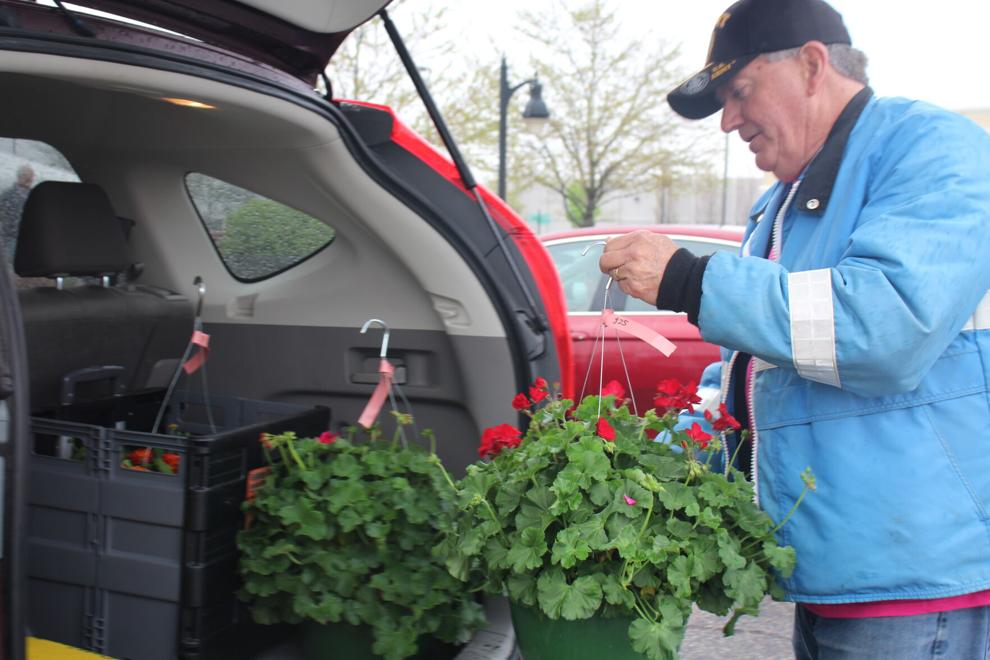 From adjudication to vegetation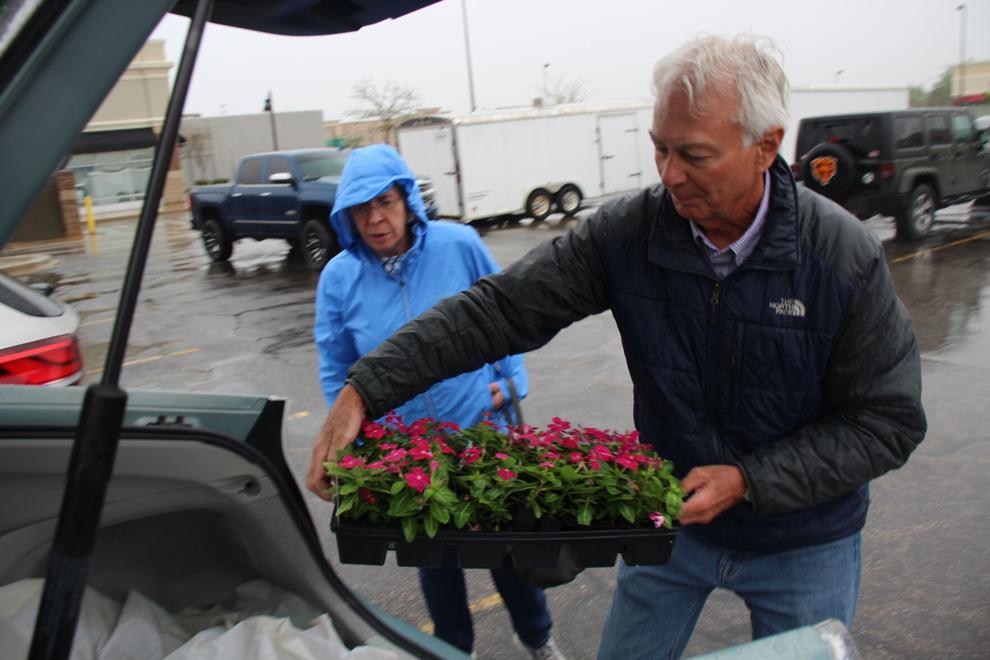 Impatiens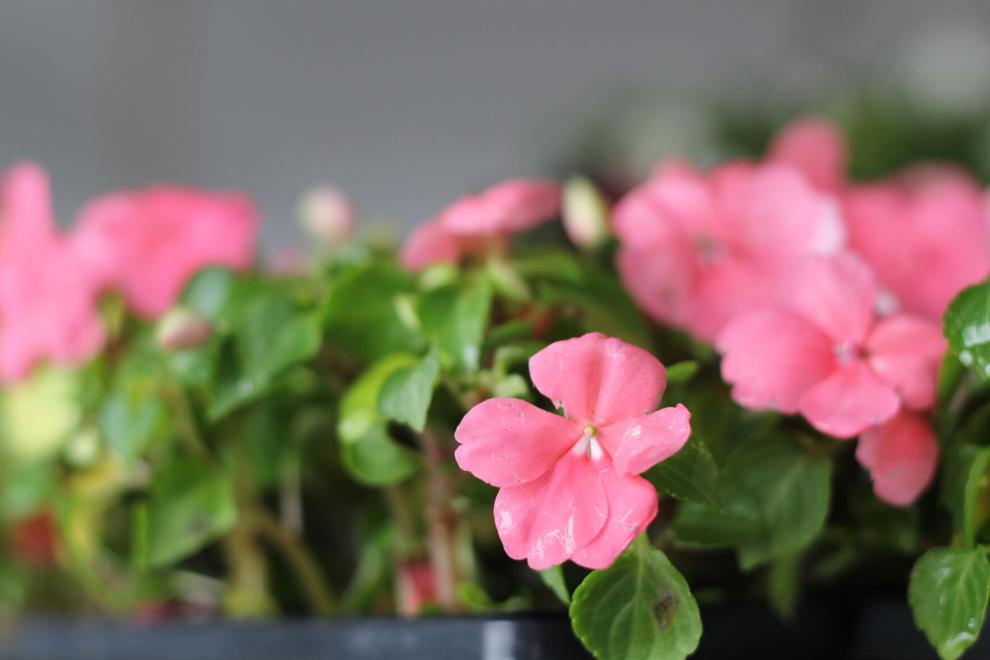 Bring back the begonias
A colorful arrangement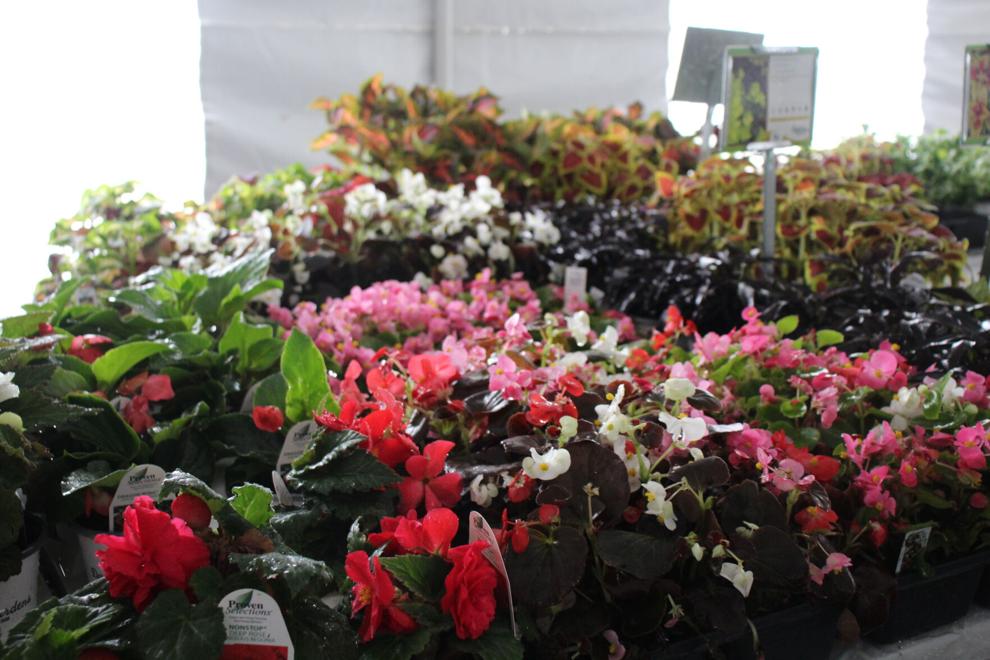 cool coleus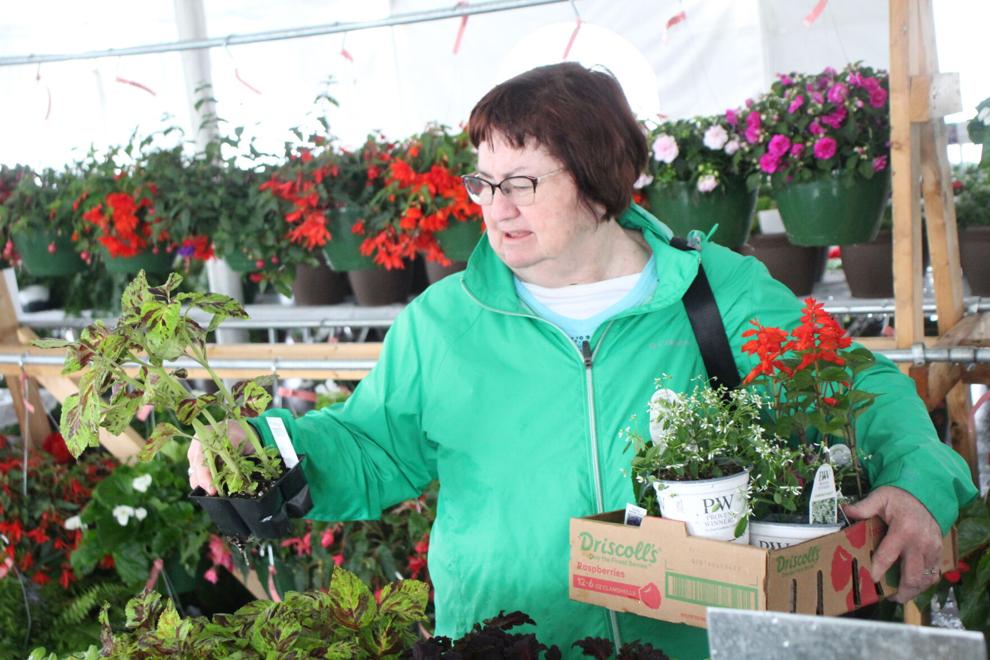 happy worries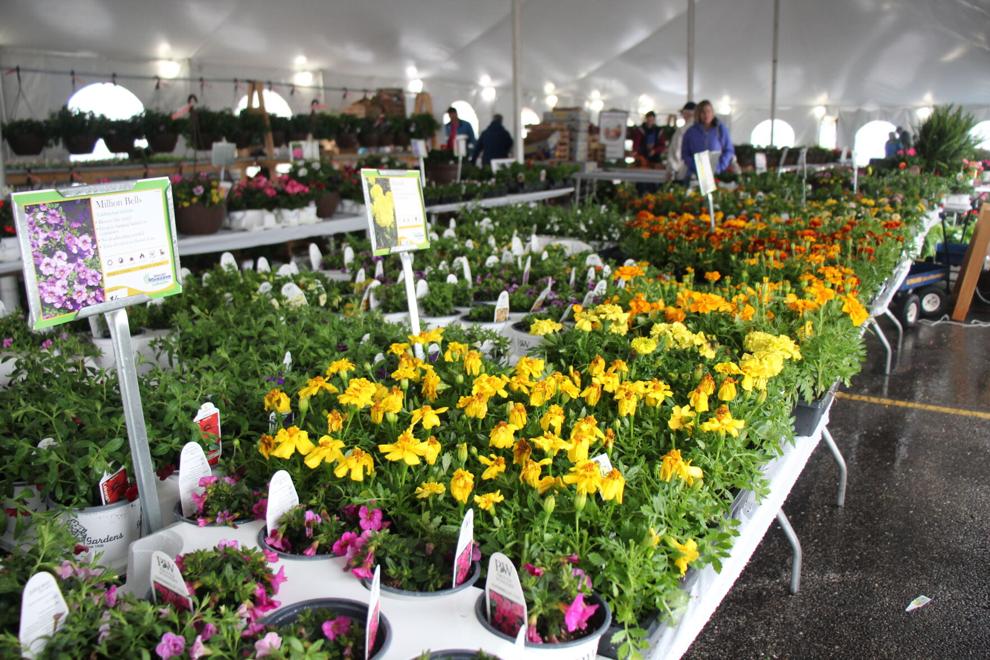 visually succulent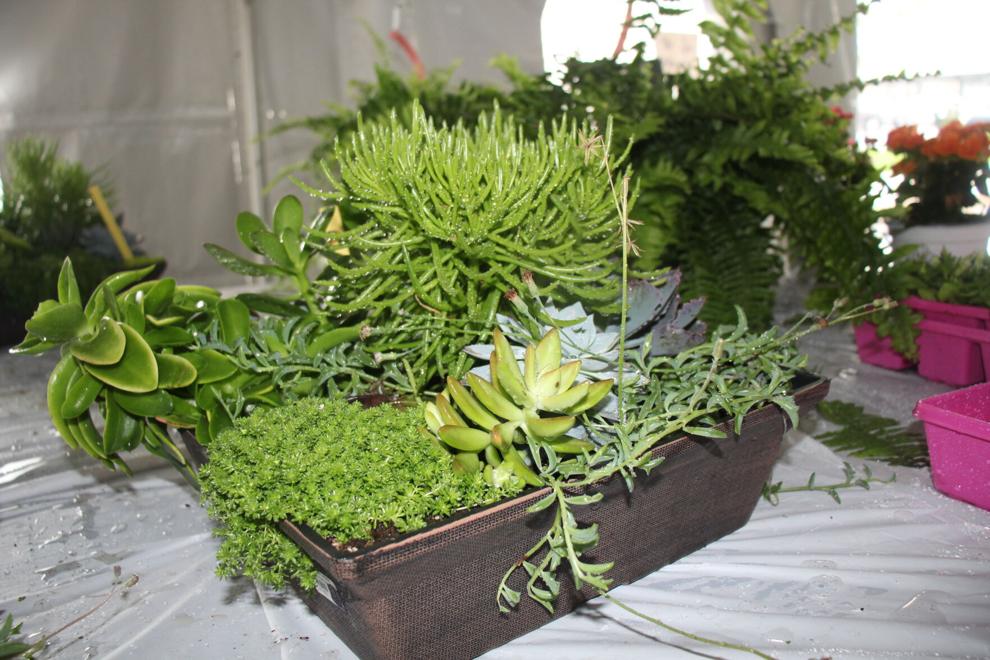 Departure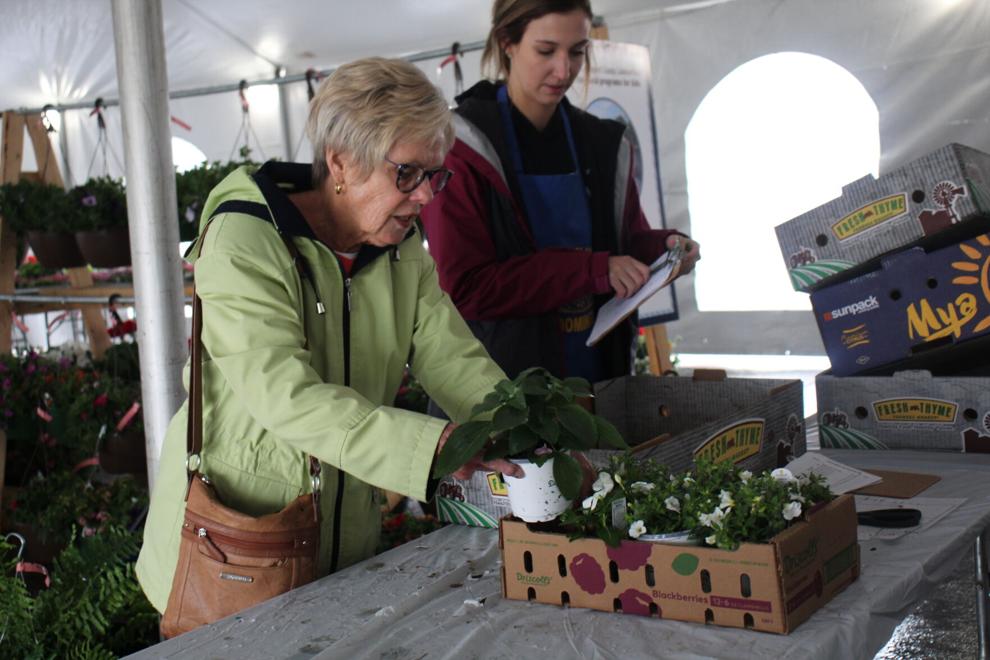 Seductive Alysses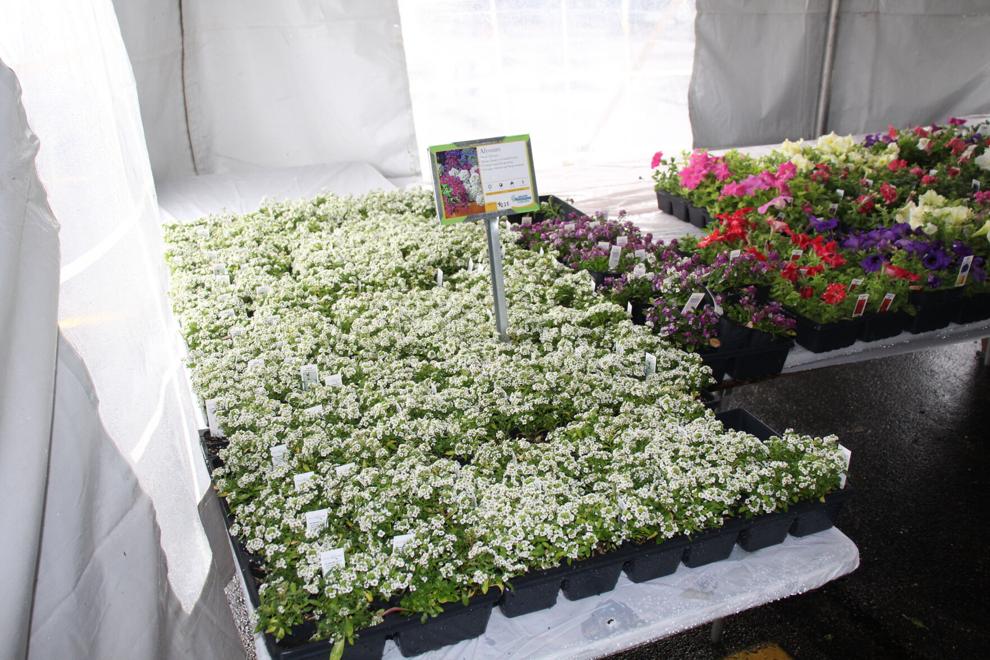 050622-blm-loc-11flowers