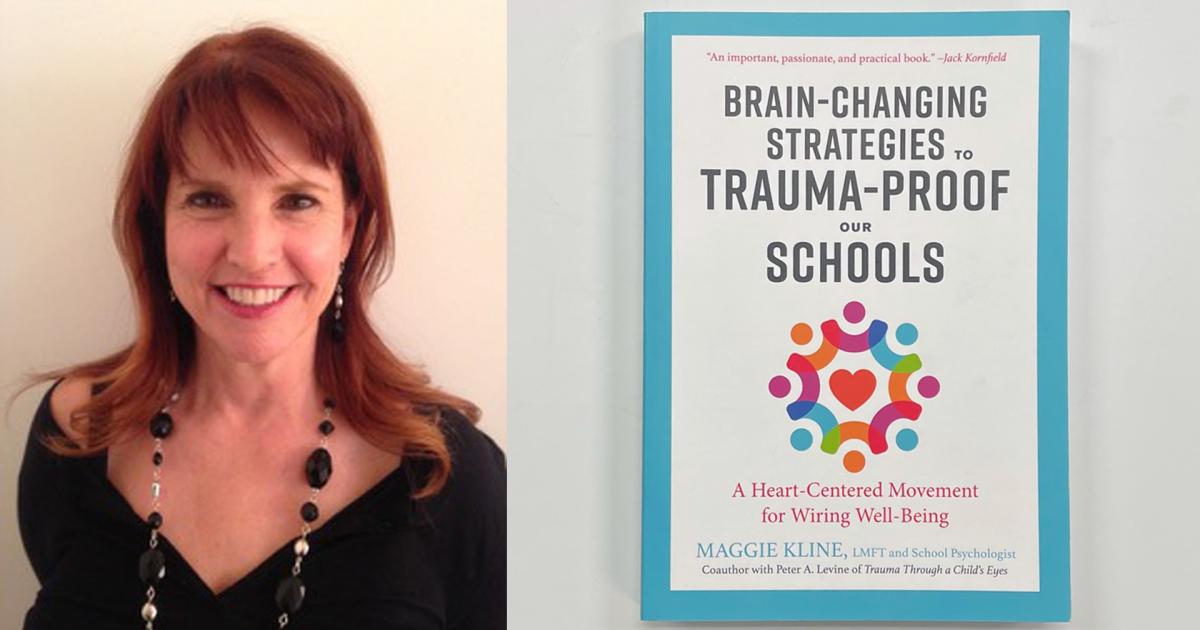 In new book, former student offers strategies for healing trauma in schools
A growing number of schoolteachers are reporting disillusionment with the profession. Struggling with the effects of the pandemic and ongoing staffing shortages, 55% of educators nationwide say they are ready to retire earlier than expected, according to survey results released in February by the National Education Association.
"Teachers were stressed before the pandemic, which just added another layer to their burnout," says Maggie Kline '69, a retired school psychologist who has been a somatic marital, family and child psychotherapist for more than 20 years. 35 years.
Kline is a longtime advocate for healing the effects of trauma and stress in teachers, students, and parents. Through three books and experiential seminars in more than 50 cities on five continents, she's been sharing strategies for building resilience for decades — lessons that are more relevant today than ever.
On April 5, Kline will present a virtual conference, "Brain-changing strategies to protect our schools and communities from trauma», for the Rider community. She invites alumni, as well as Rider students who want to become trauma-reactive and want to learn more about neuroplasticity to transform stressful thoughts, symptoms, and behaviors.
She presented a similar talk in 2020 at a joint Harvard/MIT/Johns Hopkins virtual conference on the release of her latest book by North Atlantic Books. Brain Change Strategies for Our Trauma Proof Schools is packed with tools, activities and inspiration to support healthy social and emotional development. Her practices are informed by trauma healing through somatic experience, neuroscience, attachment research, and embodied mindfulness.
"If we want to have a less violent, mentally stable society where people care about each other and can see different points of view, we need to incorporate activities that develop the brain circuitry for empathy and kindness and transform traumatic defensive responses," Kline says. "Schools adopting certain practices from the book can prevent the bully and victim mentality."
Kline majored in distributive education at Rider and later added a master's degree in counseling psychology from California State University Long Beach. Before embarking on her dual career in school psychology and somatic family therapy, she was a high school teacher in Alaska and an elementary school teacher in the Long Beach Unified School District. Witnessing the lives of inner-city children inspired her desire to help them in a meaningful way. The strategies she discusses in her latest book are designed to heal the wounds these students suffered as children and adolescents and build their capacity for resilience and self-regulation that will ultimately support their academic success.