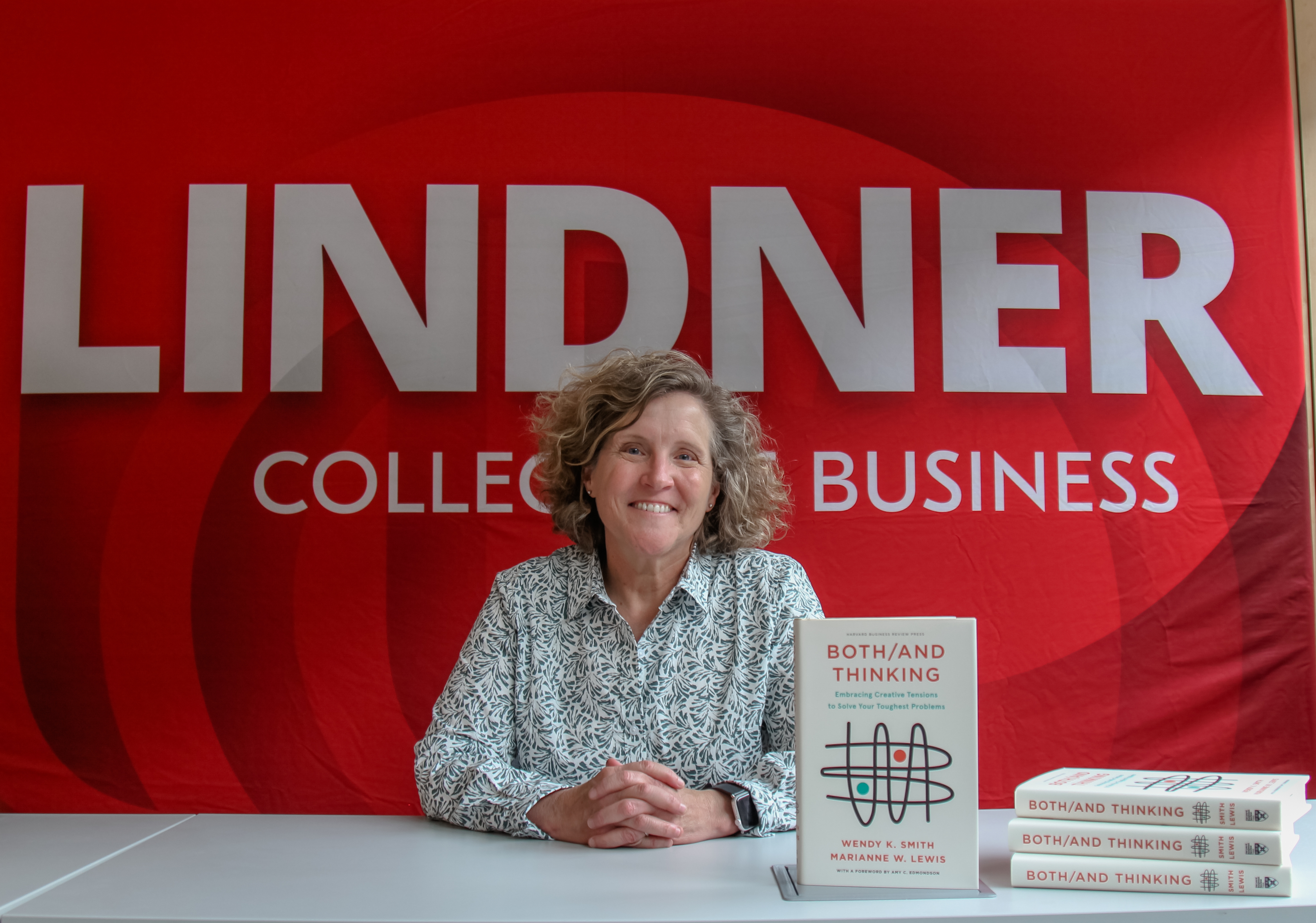 Lindner Dean Marianne Lewis co-authors new book
In "Both/And Thinking," Lewis and Smith draw on more than 20 years of research to reveal that embracing competing demands simultaneously allows for more creative and sustainable solutions. "Both/And Thinking" contains practical advice and compelling stories, including first-hand anecdotes from global companies such as IBM, LEGO and Unilever, as well as startups and nonprofits.
"While our research has always focused on organizations, the more we studied tensions, the more we came to see them in our lives, our relationships and our society," Lewis said. "Tensions are part of the human experience. This understanding drove me to broaden my scope of research over time, resulting in this book written for parents and partners, as well as leaders and professionals.
According to Lewis, leadership in higher education means "navigating through tensions".
"Our attention and resources are continually pulled in opposite directions. Are we focusing on knowledge creation or revenue generation? Quality and selectivity or access and inclusion? Research, teaching or service? said Lewis. "Obviously, the answers are yes. So the real question is: how? When faced with dilemmas, our common approach is to compromise. We focus on the most urgent, rewarded, or comfortable option. Such thinking of either is at best limiting, at worst destructive. There is a better way."