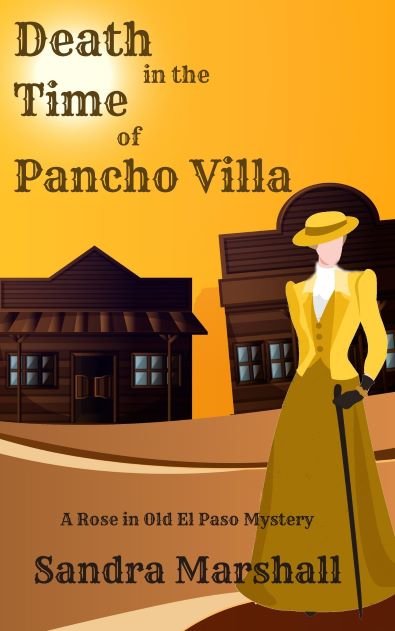 Local author named Western Book Award finalist
By Mike Cook
Las Cruces author Sandra Marshall was named a finalist in August in the Original Softcover Fiction category at the Willa Literary Awards, presented by Women Writing the West.
Marshall won the award for his book "Death in the Time of Pancho Villa," which in 2018 received a William F. Deeck-Malice Domestic Grant for Unpublished Writers. The novel, Marshall's first book, was published in August 2020.
Women Writing the West is made up of writers and others who write and promote writing about the West, "with a focus on the experiences of Western women and girls," according to www.womenwritingthewest.org.
The characters in "Death in the Time of Pancho Villa" are "what people seem to like most about the book," Marshall said.
These characters include the real life Pancho Villa (1878-1923) and Timothy Turner (1886-1961), journalist and author of "Bullets, Bottles and Gardenias", the true story of his coverage of the Mexican Revolution (1910-20) for Associated Press.
For the book, Marshall did a lot of research on Villa, which she described as "very smart and a great strategist." Villa attacked Columbus, New Mexico (three miles north of the US-Mexico border and 32 miles south of Deming) on ​​March 9, 1916.
Marshall's research also included possible links between the Standard Oil Company and Francisco Madero (1873-1913), who was President of Mexico for about 15 months before his assassination, and German spies in Mexico.
Marshall stated that "Death in the Time of Pancho Villa" is available at Moonbow's Book Nook, 225 E. Idaho Ave., and may also be in stock at COAS Books, Barnes & Noble at Mesilla Valley Mall and Bowlin's Mesilla Book Center. It is also available at amazon.com.
With John R. Versluis, she co-wrote "Historic Architectural Styles, Las Cruces, NM: Celebrating 150 Years", which was published in 2000.
Marshall's husband George Matthews is currently writing a biography of Billy the Kid, she said.
Marshall holds a master's degree in anthropology and a second master's degree in public history with a specialization in architectural history from New Mexico State University.
Marshall had a long career as an archaeologist and also worked for the New Mexico Department of Transportation in Santa Fe for 12 years. She and Matthews moved to Las Cruces in 2011.
Marshall is now pursuing his lifelong interest in photography and may publish a book and / or mount a local exhibition of his photographs. She is a member of the City of Las Cruces Historical Preservation Committee and belongs to two local writers groups.
The Willa Literary Award is named in honor of Pulitzer Prize winner Willa Cather (1873-1947).
Visit www.womenwritingthewest.org.