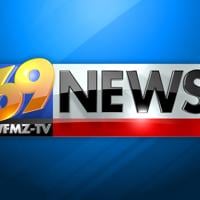 New Book for Microsoft Windows Always On VPN Implementation Now Available | News
RANCHO SANTA MARGARITA, CaliforniaJan. 11, 2022 / PRNewswire-PRWeb / – "Implementing Always On VPN" (Apress Media, ISBN 978-1484277409), a new book by Richard M. Hicksis now available. This book covers Microsoft's latest secure remote access technology for Windows 11 and Windows 10, called Always On VPN.
Like its predecessor DirectAccess, Always On VPN provides seamless, seamless, and always-on dial-up network connectivity for Windows 11 and Windows 10 clients. Always On VPN is implemented using modern cloud management platforms such as Microsoft Endpoint Manager (formerly Intune). It also integrates with Azure Active Directory and supports advanced cloud security features such as Azure Multi-Factor Authentication and Conditional Access.
Microsoft is no longer investing in DirectAccess and is now focusing exclusively on Always On VPN. Until now, admins had to rely on sparse documentation from Microsoft that often lacked context and covered only limited deployment scenarios.
"Implementing Always On VPN" is a comprehensive implementation guide that contains detailed and prescriptive guidance for planning, designing, configuring, supporting, and troubleshooting all aspects of an Always On VPN deployment. The book will be a vital resource for administrators who plan to adopt this new technology now and in the future. "Implementing Always On VPN" is packed with practical knowledge gained over many years of experience in deploying Always On VPN for organizations around the world. It covers various deployment scenarios and includes a critical overview of the current implementation and security best practices.
"Richard is the go-to expert for Microsoft Always On VPN. He helped our organization deploy this solution in the midst of a pandemic while all of our users were remote," said Dan VohasekMicrosoft Azure and Cloud Engineer for Manatt, Phelps & Phillips, LLP. "If you want to support your business by using Always On VPN, Richard's new book should be considered required reading."
This essential reference will be invaluable for those considering an Always On VPN deployment. Visit https://aovpnbook.com/ for more information.
On Richard M. Hicks
Richard hicks is the Founder and Principal Consultant of Richard M. Hicks Consulting, Inc. He is a widely recognized expert in enterprise mobility with more than 25 years of experience implementing secure remote access solutions and public key infrastructure (PKI) for organizations around the world. He understands that providing visibility, control, and assurance for field-based devices is essential to ensuring the highest level of safety and productivity for today's highly mobile workforce. Richard M. Hicks Consulting, Inc. is based in Southern california and offers consulting services globally.
Contact details
Richard M. Hicks – Founder and principal consultant
Richard M. Hicks Consulting, Inc.
(949)287-8683
Media contact
Richard hicksRichard M. Hicks Consulting, Inc., 9492878683, [email protected]
SOURCE Richard M. Hicks Consulting