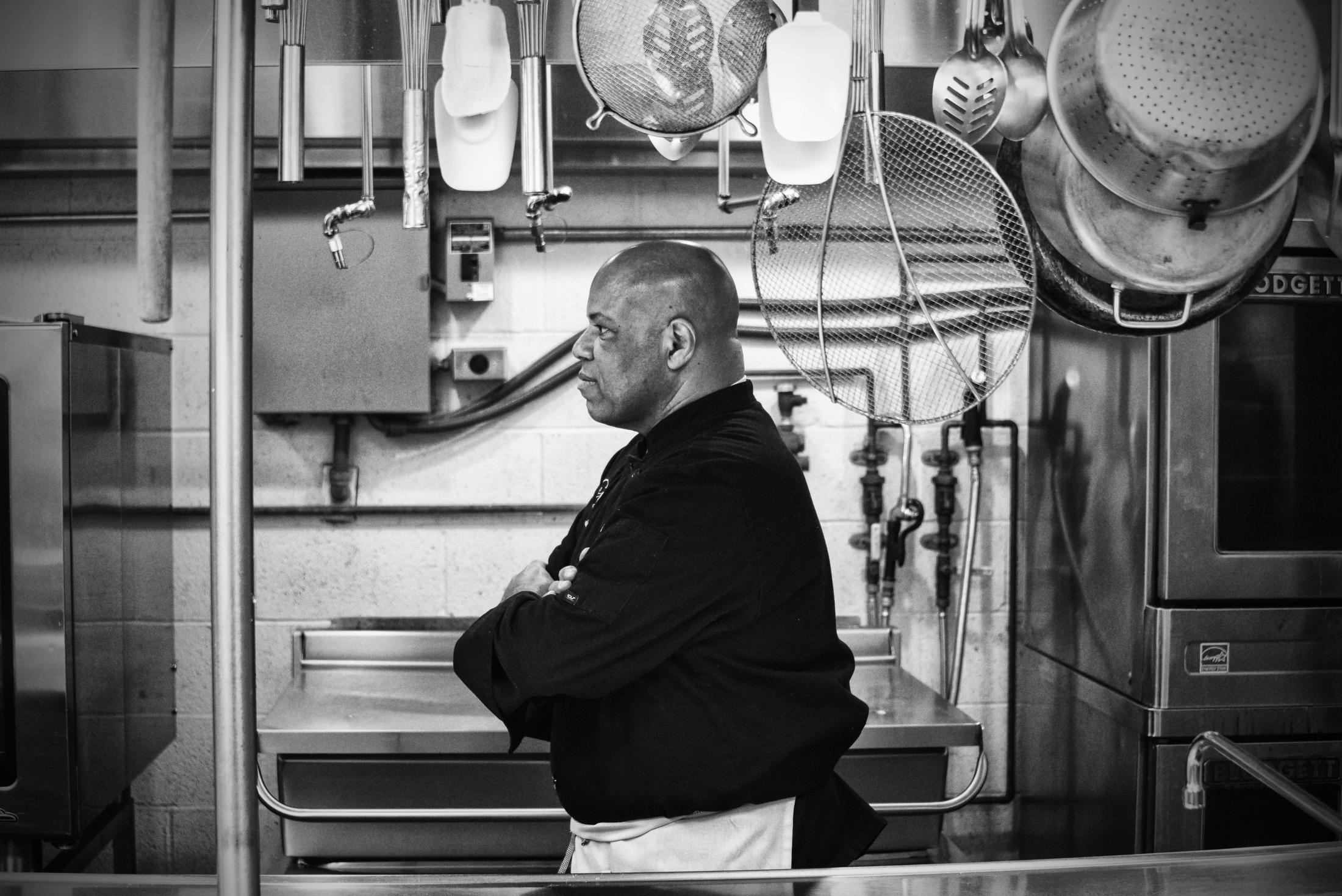 New cookbook and photo book benefits the Baltimore Restaurant Relief Fund
Flipping through the book – which Tydings describes as "pocket-sized, almost like an order pad" – local food enthusiasts might recognize portraits of subjects such as Jinji Fraser of Pure Chocolate by Jinji, David and Tonya Thomas of H3irloom. Food Group, or L Drew Pumphrey of The Smoking Swine. But there can also be names and faces that aren't familiar, which Giordano says is intentional.
"We really wanted to point out that these recipes came from independent restaurants, home cooks and chefs," he says, mentioning unsung heroes like chef Steven Allbright of The Franciscan Center, who shares his recipe for Honey Butternut Squash Soup. "No restaurant groups, no conglomerates, no real fancy places. We really wanted to showcase the best in town.
Giordano and Mayhugh were also attentive to dietary lifestyles which are not always represented in typical cookbooks. As well as showcasing recipes for dishes like pork dumplings, oyster stew, and blackened rockfish reuben, they also showcased non-alcoholic cocktails and vegan dishes.
"The Land of Kush was at the top of my list with their vegan crab cake," says Giordano, adding that he doesn't mind if the choice bothers crab cake purists. "We didn't want to make it into a classic 'Baltimore Hon' cookbook type."