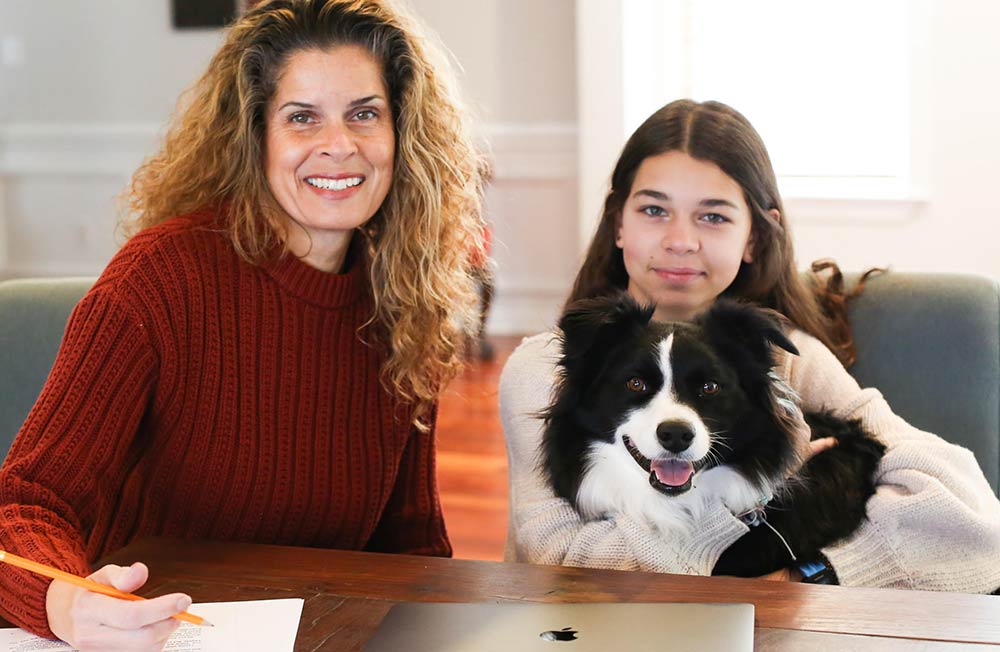 New locally written book inspires female athletes
Mount Pleasant Magazine
Mount Pleasant Magazine (Mount Pleasant, SC) informs residents and visitors about the people, places and events around our area.
Posted by MPM leave a comment
As far back as I can remember, my daughter Julia runs. She started when she was 5, jogging smartly next to me through the long, wide streets of our neighborhood in Brooklyn. Soon after, she started racing and started winning. None of us ever thought that his footsteps would translate into words on a page.
When the pandemic hit and schools were first closed, Julia, a seventh-grader at Laing Middle School, and I decided to start a writing project. She has always enjoyed writing as a creative outlet. We really wanted to write a story where we could alternate chapters told from our own perspective, but ultimately settled on a fictionalized story about a fifth-grade student, new to the South Carolina coast, who joins a club. race. We called it "TURTLE".
We sat down together and outlined a basic story, with a main character that was loosely based on her own experiences. We had collected so many stories about racing, meetups, coaches and team interactions over the years that the pages were truly written. We had moved to Mount Pleasant four years ago, so it was also fun to write about being a new kid at school because it was still such a vivid memory for her. Although this is a mid-level sports fiction book, it is also a story about Mount Pleasant – called North Point in the book, one of the original names for the area. You may recognize landmarks, schools and, of course, the very distinct way of life that we are fortunate enough to now call part of our own history as well.
In "TURTLE", the main character, Emma Jackson, finds her own worth on the track. She is initially distracted by the wrong group of friends, but eventually realizes her strength on the track, her track sisters by her side. The book was cathartic to write for many reasons, but unbeknownst to us at first, it has become a great platform to inform, educate and inspire. By adding practical information on aspects of running, the book has taken on a new dimension. We decided to make it the first of a series that we call "Run Like A Girl". The series will not only entertain readers with Emma's running journey, but will also identify and address the difficult obstacles faced by female athletes: mental challenges, physical setbacks of a changing body, and social distractions.
The reality is that by age 14, girls traditionally drop out of sports twice as often as boys, according to the Women's Sports Foundation. The "Run Like A Girl" series is a challenge for all female athletes to stick to. "TURTLE" takes a first step in fighting the stigma of girls in sport by first sowing a seed on what team racing can offer them: confidence, leadership, community, purpose, self-discipline and the realization that running like a girl is something to aspire to.
We've dedicated this book to Mount Pleasant Track Club coach Tami Dennis, who is a huge inspiration for the book – and, spoiler alert, a "fictional" main character. We also decided to kick off the book launch with a fundraiser for Julia's team. We raised $1,000 to offset travel expenses for female athletes. In the aftermath, we connected with Girls on the Run, an organization that helps girls identify their inner strength. In February, we held a book signing event at Athleta at Mount Pleasant Towne Center for their benefit. We are also reaching out to track clubs everywhere to set up similar fundraisers. The goal is to help level the playing field for girls and ensure that these efforts directly benefit them, whether it's paying reminder fees, a new pair of running shoes or a uniform. Writing a book has never been so right, especially since my daughter and I are on the same wavelength on a subject that we are passionate about.
For more information on Pamela Jouan-Goldman and Julia Goldman, go to runlikeagirlbooks.com.
By Pamela Jouan
Skip to content