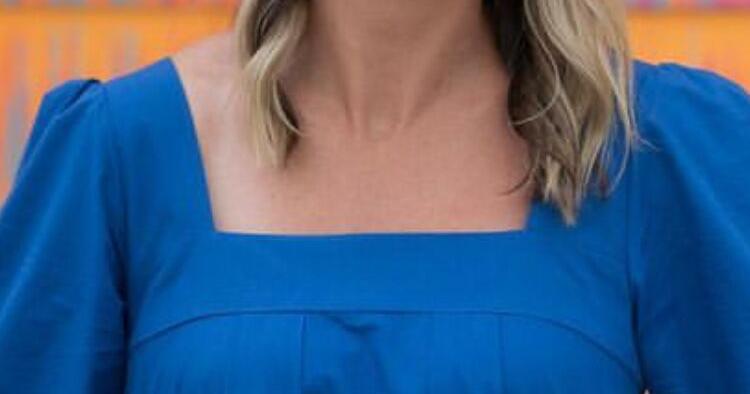 Oak Forest resident publishes new children's book | Community
As a teacher for over a decade, Oak Forest resident Sarah Allison has always sought to help children write and share their own unique stories.
She is doing just that with the upcoming release of a children's picture book which she says will share the uniqueness of her own family and several other local families with the aim of inspiring the younger generation. to embrace his individuality.
Last March, Allison released her first children's book, titled "Audrey-Saurus." And next Tuesday, she'll release a second titled "Each of Us" from her own publishing house called B+A Stories, which is named after her two children Brynnlee and Audrey.
"A lot of times young kids try to connect about the things they have in common and are the same about them," she said. "And while they're good, it's important to really understand where they come from…and what makes them unique."
"Each of us," Allison said, is a story of friendship, family, and culture. She said the book is a celebration of what makes each character unique and how they share their language, recipes and traditions through their friendship.
He was inspired by five girls and their families – including his own daughter Brynlee – who live in the Garden Oaks/Oak Forest/Heights area, according to Allison, and have heritage, parties, recipes and more in the whole world.
The idea originated in the summer of 2020, when Allison said she was looking for ways to keep her daughter and their friends engaged in the learning processes.
"I thought of creating this project where my daughter and her four best friends took turns teaching each other about their families and cultures," she said. "…They experience reality every day at school; it was a good thing to be able to share the uniqueness of their families."
So Brynlee and her friends threw themselves into the project with vigor, according to Allison, who said it came to fruition in ways she wasn't even sure about.
"They were almost unaware of their origin story," Allison said. "So we started having these conversations, and they were interested in learning more about their family and finding out their origin stories in addition to learning each other's stories."
One family, she said, has Cuban heritage and speaks French and Spanish, while another Indian family speaks Hindi and celebrates Diwali – one of the main religious holidays in Hinduism, Jainism and Sikhism. , which is a symbolic celebration of the "victory of light". over darkness, knowledge over ignorance and good over evil. Yet another, she says, hails from Africa via France and England.
It is an eclectic mix of histories and cultures, she said, which symbolizes the diversity of not only the region but the world at large.
"It was a beautiful way for me to be able to share and celebrate each family and the diversity of this region," she said.
The message of "Each of Us," Allison said, is to inspire children and families around the world to not just find commonalities — but to celebrate and take ownership of who they are by finding what makes them unique, whether it's a recipe, a holiday, language and customs, or something else.
And she couldn't be happier with how the project turned out.
"Instead of just focusing on one child, these girls were experiencing what I hoped to see – a celebration of their uniqueness through their friendship and sharing," she said. "…I think the most rewarding part has been that each girl derives a source of pride and ownership from the things that make them unique and different."
This message, according to Allison, is one that can make ripples and impacts for generations to come.
"It's a really exciting day where children around the world will have the opportunity to see things about themselves reflected in this book that they can share," she said. "Children's books have the ability to share important messages with children or open a door to discussing a topic in an age-appropriate way."
To connect with Allison and follow the release of the new book, follow her on Instagram @author.sarah.allison, email [email protected], or visit her website at authorsarahallison.us.
Her new book is available for pre-order now and goes on sale worldwide on July 12.
"My goal is for it to have broad impact, strengthen communities and share our stories," she said.