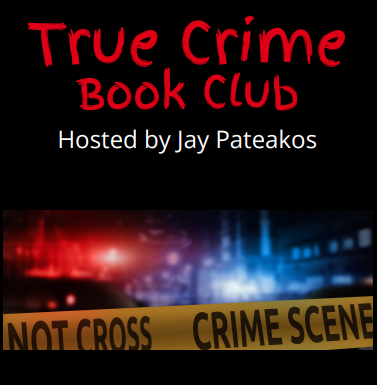 The Library Takes On The True Crime Book Club
MARION – These days, the true kind of crime killed him.
From Netflix programming to whodunit podcasts, stories of murder and mayhem have become horribly popular.
True crime, he said, "is everywhere," said Jay Pateakos of Marion.
Add the Elizabeth Taber Library to this list.
Pateakos organizes a true crime book club at the Marion Library. The club meets from 6:30 p.m. to 7:30 p.m. on the first Tuesday of the month.
"Hopefully it will take off," he said.
Pateakos experienced the true crime firsthand.
A former business reporter at the Fall River Herald News, he occasionally worked on a "cop team" that required him to cover any crime news that arose.
And during his shift, he noted, it happened often.
One of the most notable stories, he recalls, involved a man in a wheelchair who was cut in half and thrown down the stairs.
The reason ? "It was one of those stories where they didn't really know," he said. But police suspected it was a "drug deal gone wrong".
Then there was the moment when Pateakos responded to reports of a dead body in the middle of a building complex. Passersby angrily told him to mind his own business.
But of course, they too were drawn to the scene.
His work with true crime made him a popular guest at his son's "bring your parents to work" day. As doctors and lawyers discussed life-changing careers, Pateakos shared articles he had written about true crimes.
"The children were fascinated," he recalls with a laugh.
Their interest does not surprise him. "People are fascinated by morbidity," he says. "Everyone is fascinated by death", even if they "do not want to admit it".
The book club will bring together true crime fans who will read and review a book each month.
He will lead the discussion on the pick of the month and its probably horrifying themes. "'I hope to start a conversation about true crime and books,'" he said.
Although he is the moderator, he hopes people will participate in the discussions and choose books for the next session. The books will be available at the library.
As a former library board member, he knew that new types of book clubs were always being explored.
And that gave him the idea for what he hopes will turn out to be a killer chapter in the library's book club roster.
Anyone interested in joining the band or learning more should email Pateakos at [email protected].