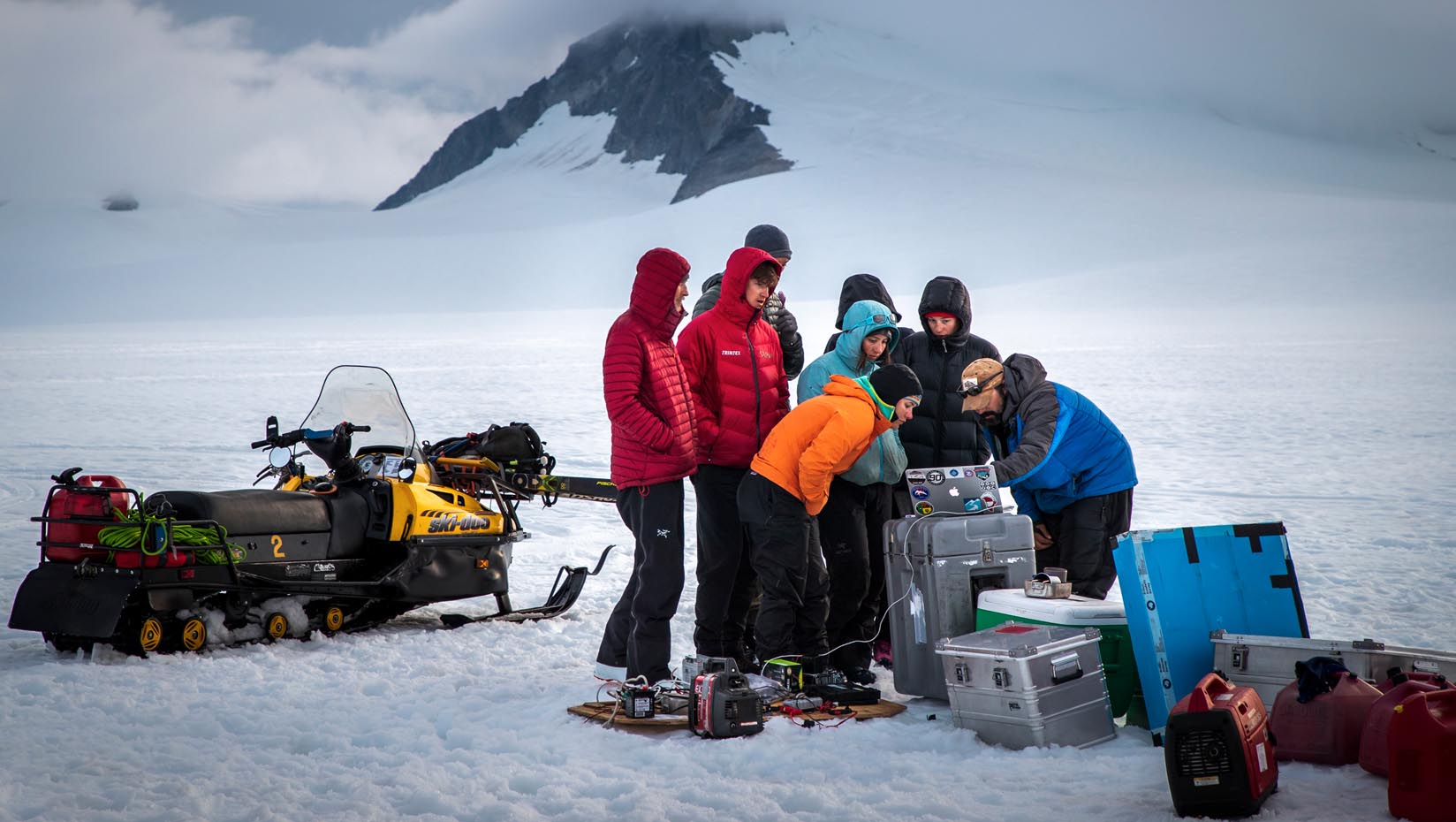 UMaine Glaciologist, Juneau Icefield Research Program featured in new book – UMaine News
The University of Maine's Juneau Icefield Research Program and its director of academics and research, Seth Campbell, are featured in a new book published Nov. 2 by award-winning journalist Porter Fox.
"The Last Winter: The Scientists, Adventurers, Journeymen, and Mavericks Trying to Save the World," published by Little, Brown and Company, tells the story of climate change from four places – drought and coastal fires west, and retreating glaciers on the Juneau Icefield in Alaska, the Alps and Greenland.
Since 2019, the Juneau Icefield Research Program was a UMaine field course delivered by the School of Earth and Climate Sciences with research support from the Climate Change Institute. Five to 10 undergraduate and graduate students at UMaine each year join 70 to 80 other peers and faculty from around the world who share an interest in polar and terrestrial systems science and field training. The eight-week summer season also includes a ski trip across the Juneau Icefield in Southeast Alaska and Northern British Columbia.
Campbell, a UMaine alumnus and assistant professor of glaciology at the Climate Change Institute and the School of Earth and Climate Sciences, has known Fox for two decades. Campbell is one of many internationally renowned scientists interviewed for "The Last Winter", described by Fox in the book as "a con artist on the arctic ice who took part in 60 polar expeditions during his young career, teaches at the famous School of Earth and Climate Sciences.
More information on Fox, who grew up on the coast of Maine, and his latest book is in line.
Contact: Margaret Nagle, [email protected]