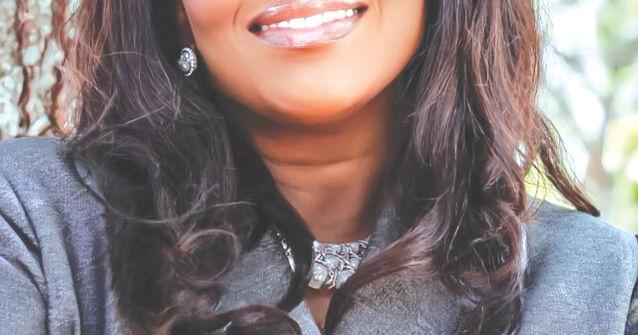 Young publishes book for parents | New
Dr. Mary Young, Warren County resident and longtime educator, recently published the book "Act Like a Parent, Think Like a Principal: Information They'll Never Tell You" to help parents become better advocates for their child and build stronger partnerships with their child. school.
Young has more than 25 years in public education, including serving as a school superintendent, superintendent, school administrator and teacher.
She drew inspiration for the book from her experiences receiving phone calls from parents about challenges at their child's school. Over the past year, the number of phone calls has increased. The parents did not seem to understand who to turn to for solutions.
"I wanted to help empower parents, to be advocates for quality education," Young said.
Throughout the book, she outlines a number of actions parents can take to help their child be successful in the school year, including talking to the teacher early on about how their child is learning and how can help the child become a better student.
"Don't expect the teacher to (automatically) know your child," Young said. "It will take time for the teacher to get to know your child."
She stresses the need for parents to carefully read their child's textbook, saying it will answer many questions that may arise during the school year.
Young also describes the importance of being an active participant in parent-teacher meetings, not only listening to the teacher talk about how the child is doing in class, but also asking questions if they arise.
She said knowing who to turn to in the event of a problem and how to handle the situation will also allow parents to better support their child as well as the school system. Young describes the roles of people who are part of the typical school system, from teachers, vice-principals, and principals to administrators of the school system.
She said she has found that, in many cases, parents raise their concerns immediately with school boards, when they could often be dealt with most effectively at the school level. Young noted that, in many cases, a discussion with the child's teacher is the best course of action.
She added that how a parent acts when raising an issue or concern in front of a teacher, principal or other school official has a significant impact on the productivity of the discussion. Young said she knew parents could get angry when talking to someone at school about a problem, but said controlling the emotions would lead to a better outcome.
"If you let your emotions get the better of you, how can you achieve what you want to do," she said.
Young suggests that parents take the time to plan what they will say and do while speaking with a school official so that any issues or concerns can be calmly discussed. She also said that knowing when to speak and when not to speak is also key to getting the best outcome for her child.
Young wants parents to realize that they have a voice in their child's education, but that voice should be in the context of building a stronger partnership with the school and, therefore, helping the school. and the school system as a whole.
Young said that in many cases the advice she gives to parents is inspired by her mother's words that apply to life.
She stressed that the book is not a "school district bashing book," but rather is designed to help parents best help their child – and the school system – and avoid the frustration that will then hurt their child, their child's school and ultimately the school system.
"If parents learn to navigate (the school system), it will make the school system's job easier," Young said. "It will create a parent-school partnership."
"Act Like a Parent, Think Like a School Superintendent: Information They'll Never Tell You" is available on Amazon and Barnes & Noble. Dr. Mary Young presents short videos on education-related topics on social media under the title The Fairy Godmother of Education.